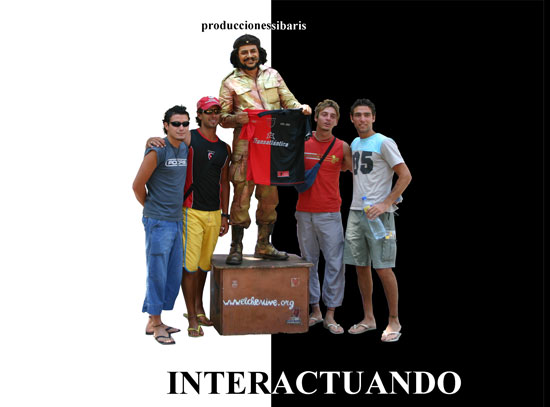 INTER-ACTING
Juan Alonso + Nelly Barreto
Digital 8, 11:00, 2004
"INTER-ACTING" is the result of the Thesis in the Post Graduate Program in Studies  on Visual Culture from the University of Barcelona (2003-2004). The project was directed by Montse Rifá. This text was published in 2008 in the Review Points No. 2 from the Department of Visual Arts of Pontificia Universidad Javeriana, Bogota.
"Inter-Acting" is a documental on the interaction between human statues and tourists in Las Ramblas of Barcelona, and how this interaction is mediated by the frantic capturing of the image in photo and/or in video.
This video has been part of the Official Selection in the following Festivals:
- 8th CINE LAS AMÉRICAS. INTERNATIONAL FILM FESTIVAL. Austin, Texas, U.S.A., 2005
- ALBACETE DOCUMENTAL 2005. Albacete, Spain, 2005