THE LAST TRIP OF LENIN
Patasola Collective (María Lucía Arbeláez, Ximena Velásquez, Juan Alonso)
Video instalation, variable dimensions, 2016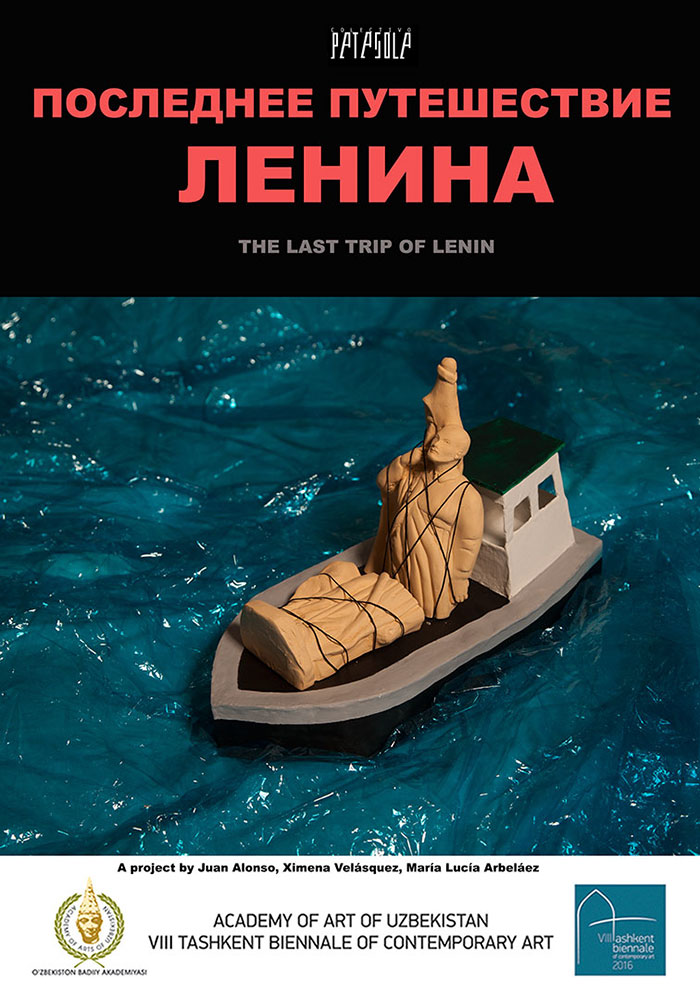 In the city of Pasto, Nariño (Colombia) there is a particular sculpture of San Ignatius of Loyola, located in the Church of Cristo Rey, belonging to the Company of Jesus. The curious thing is that, as we approach, we see that it does not have the soft, oval face characteristic of the spanish saint, but has a broad and prominent front and a square jaw; His gaze is not oriented towards the sky, but is directed firmly towards the front in a defiant tone.
But also the position is strange: it does not have the gentle and inclined posture of the Jesuit saint, but is rigid and firm, and carries a revolutionary flag and wide boots of the worker type. That is why for more than 50 years, there is the urban myth that it is not St. Ignatius of Loyola, but it is actually Vladimir Ilyich Lenin.
This legend is the starting point of the Patasola Collective to carry out a project of research - creation around the cultural and porpular wealth inscribed in a world where the marvelous reality gives account of an environment of Latin American syncretism of great importance.
This project was born on the invitation of curator Nigora Akhmedova to represent Colombia at the "VIII Tashkent Biennale of Contemporary Art", Tashkent, Uzbekistan, in October 2016, where a part of the project is shown, which even is still under development.