PILGRIM LIGHT
Curatorial project for Old Mutual Cultural Center Gallery, 2016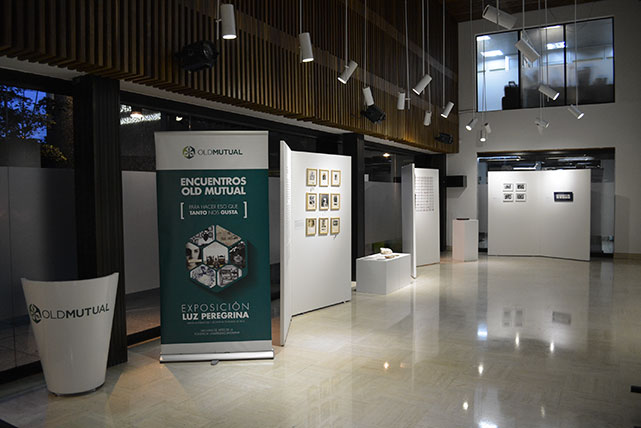 CURATORIAL TEXT
Photography, in general, tries to capture a specific moment, seeks to be an image where time freezes, in which that captured moment is reflected in a rectangular sheet, allowing us to recognize clear forms, defined places, people and clear gestures . In short, where the light that creates the image is part of the very clarity of photography.
In the case of the "Pilgrim Light" exhibition, these clear concepts of photography are carried to their limits, where the notions of focus, clarity, sharpness and fixed image begin to fade, diluting the image of the photographer in a process of experimentation in which the technical conception of the analogue and the digital becomes an excuse for the plastic creation. The creative light of the photographic image thus arises from a search in the dark, in which the artist blindly searches in a process of trial and error in the alchemical laboratory of liquids or in the electric laboratory of bytes: a traveling pilgrim light by strange lands and worlds.
This exhibition is the result of research - creation processes in photography subjects of the Visual Arts Career of the Pontificia Universidad Javeriana, in which the objectives of the photography classes are oriented towards projects where the photographic image is registered in the arts Plastic and visual.
This exhibition was made with the support of the Arts Faculty and Old Mutual Cultural Center, and it was presented at the Gallery of this Center between June 1st and July 30th, 2016.
Exhibitors:  Gabriela Pérez, Sebastián Villamil, Eduardo Merino, Daniela Meléndez, María Paula Sánchez, María Paula Mendoza, Óscar Arévalo, Diego Bonilla, Alejandro García, Andrea Forero, Esteban Toro and Santiago Pinzón.
Register photography: Crear Videos.